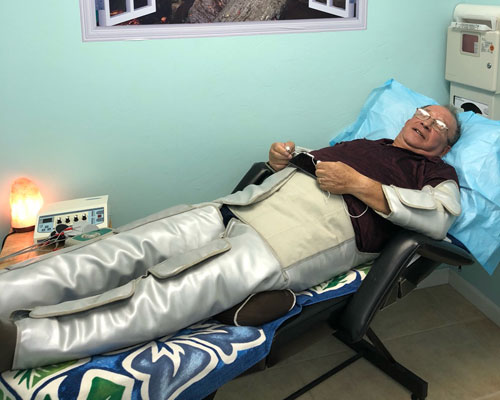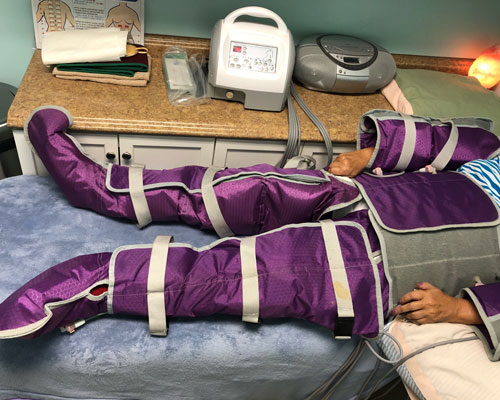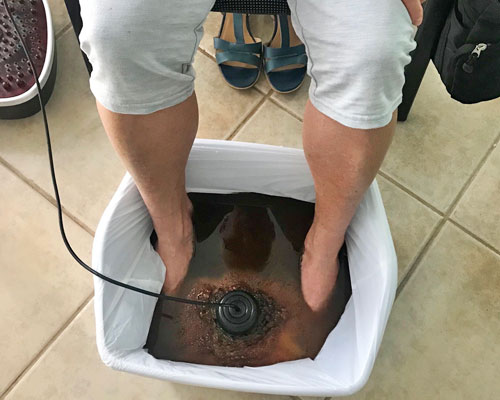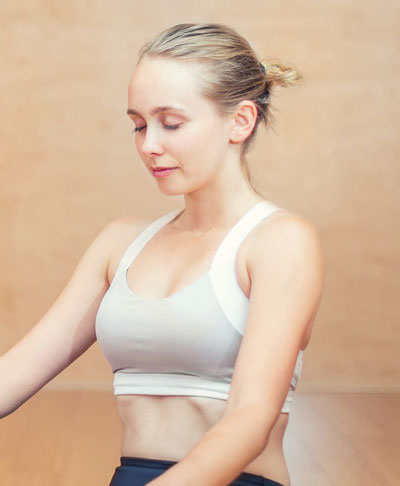 Benefits of our treatments:
Purging of heavy metals; A more balanced pH level; Reducing inflammation; Purging of yeast; Detoxifying the liver; Internal cleansing with full-body purge; Liver, kidney, and parasite cleansing; Enhancing the immune system.

Better breastfeeding; Improved immune system; Relaxation; Detox; Reduce swelling; Promote healing; Preventing thrombosis; Regulates blood pressure and heart rate; Against cellulite.

Weight loss; Detoxification for your whole body; Pain & stress relief; Cardiovascular workout; Organic skin care, Benefits for immune system; Prevention of arthritis, Reduces uric acid level.
50% off
On Express Detox
1 Day Package
Express Detox 1 Day Program
Infrared Sauna + Lymph Drainage + Ionic Cleanse + Ultrasound Collagen Facial
Make an appointment: 305-916-1248
Full Body Detox
Heal Yourself
From Inside Out!
7-14 Days Full Holistic Program
This full body detox program and cleanse is a step-by-step detox program to cleanse everything from toxins & heavy metals to stones & even excess fat from liver.
Make an appointment: 305-916-1248
Program for arthritis:
Dead Sea mud application; collagen ultrasonic; electro therapy; infrared wrap; magnetic therapy
Program for psoriasis, eczema
Dead Sea mud application; LED phototherapy; ionic detox
Program for weight loss and metabolism unbalanced
lymphatic drainage; ionic detox, oxygen drink, infrared wrap, cupping massage
Program for fatty liver and digestive system problems
ionic detox, lymphatic drainage; electro pressure therapy; green detox juce
Program for diabetics and endocrinology patients
green detox drinks; ionic detox; lymphatic platform; cupping massage
Program for patients with anxiety and panic attack
reflexology massage, cupping massage; collagen wrap; lymphatic platform; aromatherapy massage
Bio resonance computer diagnostic test
LID- phototherapy for skin problems
Collagen body wrap with infrared
Parasites test, heavy metal test
NewNutrition and diet plan consultation
Lymphatic platform foot massage
Hot mud and sea salt application
NewElectromagnetic therapy
Electromagnetic acupuncture
Parafine hand application
Collagen mask with ultrasound facial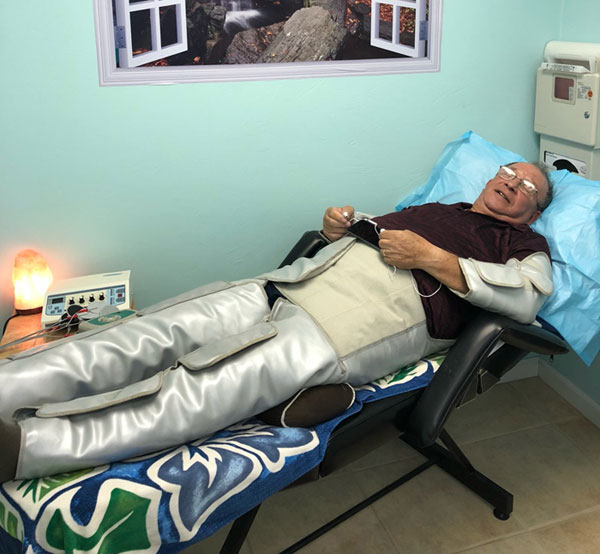 Client testimonials
I was in Island of health for a 7 days program. It's was very helpful and amazing time! I started feeling much better almost after 5 days!!! Thanks a lot Yuliya and Paul for everything!!
Jane Gordon, Chicago.
Me and my husband visiting Island of Health for 3 years. Everything just perfect! Food, treatments, entertainment!!! The are results after procedures - incredibly !!We are highly recommended to come there!!
Emily and Gregory Parchom, New York.
Thanks to Island of Health for attention, professionalism, special care of us - your clients! We are appreciate all of your team for your greatest work!!
Nataly Lemovski and Greta Dolchek.